Tomorrow is Robbie's first birthday. Saturday was my sister in laws baby shower. Mothers day was almost two weeks ago. I should be going crazy with emotions right now…. I'm not. I'm as calm as can be. I can laugh at silly things, smile a REAL smile, and sincerely wish my brother and his darling wife congratulations and good luck.
Am I crazy? Well, maybe. I really can't figure out why I am doing so well. This last year has been filled with so many different emotions. From May to September, I was in blissful denial. Once October hit, I was filled with anger and resentment. It was in January that I was slammed with depression. I've been struggling with depression since some time early last year, but this? This depression was so much heavier. It crushed me. My work performance suffered, my relationships and social life suffered, I didn't feel like doing anything. Everything was hopeless. Every little task felt overwhelming. I cried all the time. I was diagnosed with major depression and slight post traumatic stress disorder.
So why am I so OK now? Perhaps this is all a fluke, and in a few weeks I'll have a major emotional meltdown. For now though, I think I will take advantage of this emotional calm, and enjoy life for once.
Speaking of enjoying life, I attended my sister in law D's baby shower Saturday, and I had a great time! I took tons of pictures (over a hundred!), oohed and ahhed over her fabulous gifts, participated in the games, and devoured the delicious food. There were a few times I felt a bit sad, but it never lasted long. Over all, I had a fantastic time.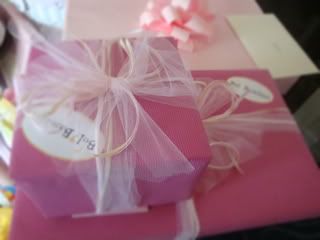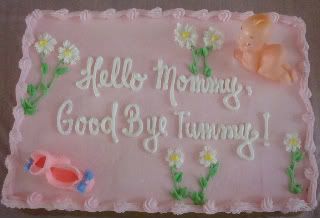 M and I have been talking more lately. It's pretty much back to how it used to be. There were a few months where our contact kind of dropped off a bit, but I am glad to see it getting back to normal (which is talking at least once a week). We talked again this morning, and discussed Robbie's birthday and birthday party. I am so excited! She has decided to do a caterpillar cake, complete with pudding and crushed Oreos for dirt, and green iced cupcakes for grass. Let me tell you folks, when it comes to cooking/baking, this lady has skills. CRAZY skills. So I know for a fact this cake is not only going to look awesome, it's going to taste awesome. I don't even really like cake, but I know I'll be eating this one!
I am just so tickled that he is going to have a caterpillar cake, because one of his gifts from me is a Very Hungry Caterpillar outfit I found maybe two months after he was born, and I've been saving it until he could fit it. One of the other presents R and I are giving him, is this awesome ATV 4 wheeler for kids.
It only goes 1 MPH, but I'm sure he is going to love it. I'm also sure that big brother J will try to take it for himself! Good thing he still fits the weight limit! I can't wait to see them play with it.
On Sunday, M is bringing Robbie down to have a little party with my family and friends. This will be the first time most of them will meet him, so it's pretty exciting! We are going to go to a local park, and have cupcakes and chips and such. I'm thinking I will make the cupcakes sports themed, since Robbie loves to play with any kind of ball. I'm planning to make soccer balls, basketballs, and baseballs. I'm sure it will be a lot of work, but it's definitely going to be worth it!
I promise to have another post with pictures of it all by Monday night!